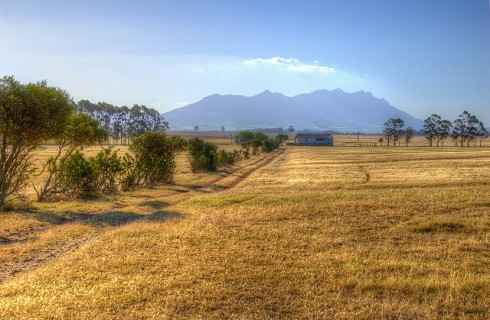 The hostel was packed last week, but some of us have finished their internship and have gone to a farm this week to see more of the country side of Namibia. Martin enjoyed his internship as an English teacher at a secondary government school in Windhoek and now left to help at a game farm close to Omaruru. Anna Lena and Claudia have gone to a arabian horse farm close to Gamsberg to practice their favourite hobby: horse riding.
Gerda had the flu this weekend and was very unhappy about it, but luckily she's slowly getting back on track again and is making sure everybody is feeling at home.
We also welcomed some new guests and team members lately: Valencia is the new Elonga intern! She studies Communication at the Humanities Department at Polytechnic University here in Windhoek and started in the beginning of February with contributing to the communication and PR of the Elonga organisation.
Nadine from Goettingen has landed in Windhoek on Friday and started her teaching internship at the government school on Monday. She is enjoying the colleagues and the pupils so far and will discover all about Namibian secondary education this coming weeks.
This Sunday Marieke – Elonga's representative in the Netherlands – has arrived for a visit to the Elonga's hostel. She is currently working on Elonga's marketing and social media in Holland. Marieke is picking up her German fast again in the hostel!
Stephie flew in from Berlin on Tuesday and already enjoying her first time on African soil and admiring the wonderful climate and beautiful birds of Namibia.
Leave a comment