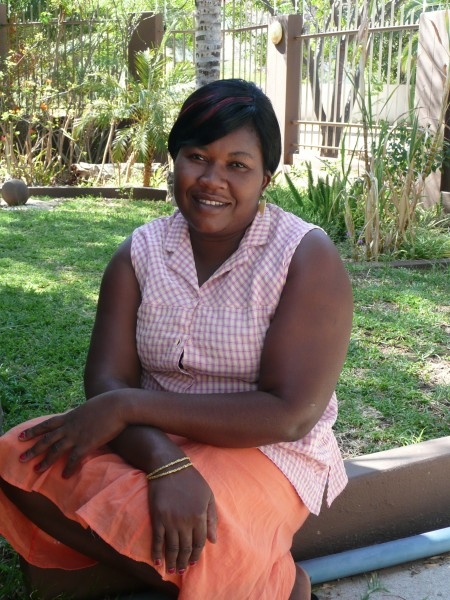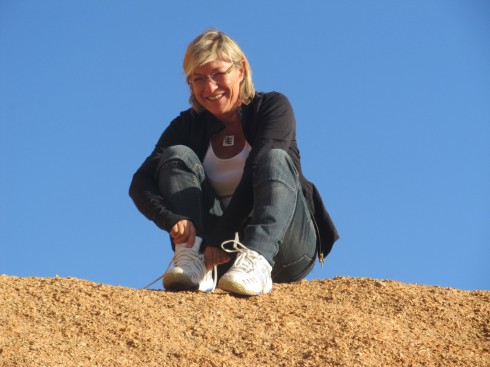 Gerda
Was born and raised in South-Germany and is the energetic and hospitable founder and director of the ELONGA internship program and hostel. She lived and studied in Norway for two years and then came to Namibia in 1986 to live in this beautiful country and guide tourists around. With all her years of intercultural experience and her knowledge of Namibia as an insider, she started up Elonga in 2007. The first student registered for an internship in 2008 and she then opened the new hostel. Gerda's main concern is the well being of her guests at the hostel and she is always there for them, 24/7.
Berfina
Is assisting Elonga since 2010. She is the granddaughter of the Owambo headman of Ombathi (from the Ombalantu tribe) in the Omusati region, in the north of Namibia. She came to Windhoek for work in 1999. Berfina has two children, a boy and a girl and she likes to watch movies and soccer. Berfina likes to meet people and is always in a happy mood.
Paulina
Is an intern who is studying tourism and  loves to work with young people and work with tourist generally. She is currently studying at International Training College Lingua. She Lives in Windhoek. She is very excited to work at Elonga Internships CC.  She will complete her studies at the end of 2014.
Leave a comment