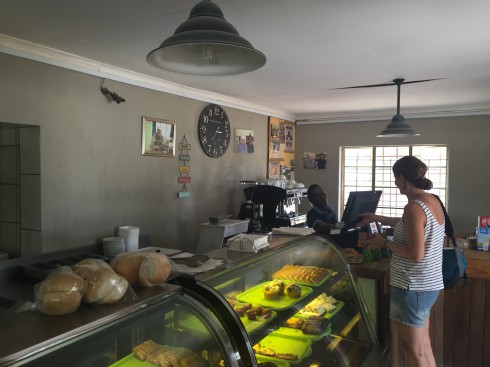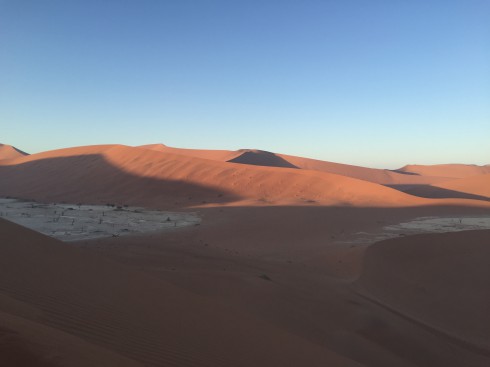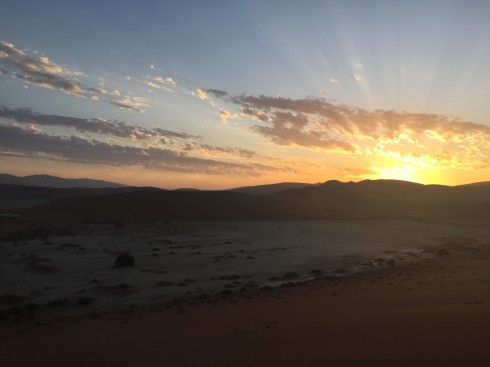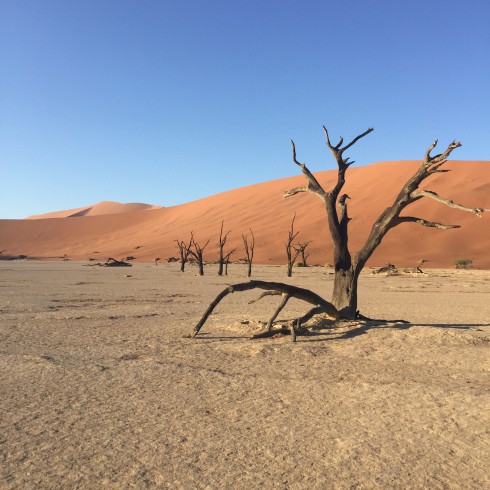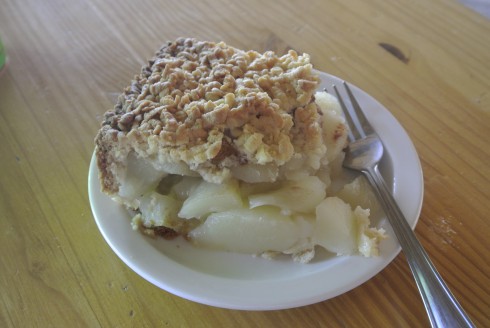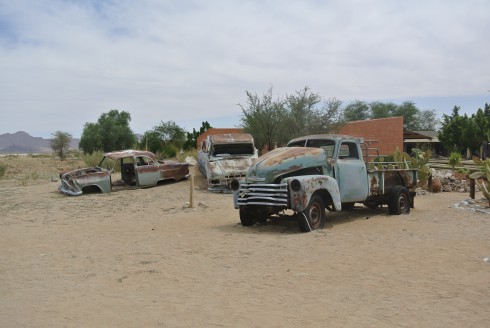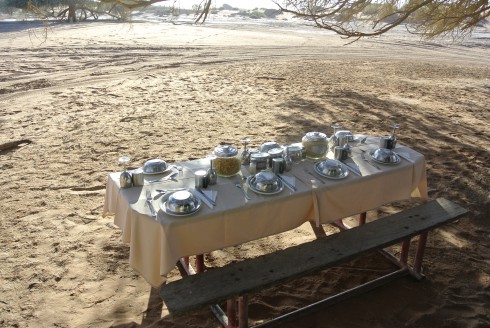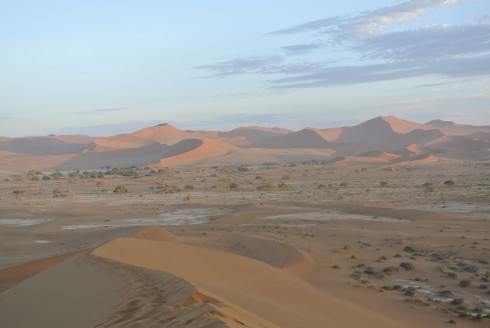 A couple of weeks ago two of the guests staying at Elonga/Kleines Heim went on a self-drive trip to Sossusvlei in the southern part of the country. They embarked on their tour no Saturday morning and stayed through until Monday afternoon.  It took them roughly 7hours to travel from central Namibia to southern Namibia, Sossusvlei is located 400km from Windhoek. They drove on the C26-C14 passing through Gamsberg Pas getting the opportunity to see the beautiful landscape.
On the journey they came across horses, donkey's, cows and monkeys crossing the road all at different points on the journey. They stop at Solitaire and had some of the famous apple pie, visited a museum that showcased racked-rusty old cars.
They stayed at a lodge in Sesriem.  They took part in guided tours at 5 in the morning to get a chance to the sunrise. That same day they drove to big daddy and deadvlei had breakfast in the desert. They then spend the rest of the day in the swimming pool because it was a very hot day.
They drove back passing through Mariental arriving in Windhoek late afternoon the Monday.
Some of the activities that can done in Sossusvlei include visiting the Sesriem Canyon, Climbing of Dunes, Quad biking, Natue walk and so much more..